Company Info:
BASF
Florham Park , NJ
Job Type:
Full Time
Job Description:
The Cosmetic Effect Pigment Product Manager manages a large and complex portfolio of products (more than 200 products) that are sold into the North American color cosmetics and personal care markets. These products are produced at BASF's manufacturing facilities in the U.S. (Peekskill, NY, North Charleston, SC and Hartwell, GA) and are sold to customers in North America and exported to customers globally. The product portfolio is based on products such as natural mica, synthetic mica, borosilicate and bismuth and is recognized to be the broadest in the industry.
The North American Product Manager will interface with a team of product managers globally that are responsible for implementing business strategies and in driving profitable business growth for BASF's Care Chemical division. The cosmetic effect pigment product manager will be part of a high performing team within BASF that requires candidates to be self-starters who possess strong financial acumen, ability to think creatively and analytically as well as able to manage multiple projects and/or tasks in a fast paced environment. In addition, candidates should possess strong interpersonal skills since this role will require the manager to interface with and influence decision making in the sales, marketing, supply chain, customer care, and quality functions.
Responsibilities include but are not limited to:
Portfolio and Asset Manager of a product portfolio for the North American Home and Personal Care markets with a focus on driving revenue growth and profitability primarily for the cosmetic effect pigments product line.
Success is measured by effective business management of the existing line and implementation of a profitable growth strategy in North America. Responsible for the margin management of the assigned Home and Personal Care product line for North America, product portfolio strategy per market segments, responsible to develop the short-term plan, represents North America interests in the global team.
Qualifications
BS in Chemical Engineering/Chemistry or related field; MBA preferred
Minimum 3 - 5 years of experience in product management, technology, manufacturing, procurement, business development, Sales or Marketing; Commercial experience in specialty chemical preferred.
Industry experience / knowledge in Home and Personal Care required
Up to 10% travel
Demonstrated analytical, organizational, reporting and communication skills plus strong business acumen are required
Must be team-oriented and capable of working across functions in a multi-task environment
Problem solver able to handle difficult business situations
MS Office, Lotus Notes, SAP proficiency preferred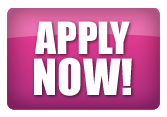 Job Categories:
Marketing & Sales