SOZIO ALPINE INC. IS GROWING
Company Info:
Sozio, Inc.
51 Ethel Road West
Piscataway , NJ 08854
Email:
dbouley@jesozio.com
Job Type:
Full Time
Job Description:
WE ARE LOOKING TO FILL THE FOLLOWING POSITIONS IN PISCATAWAY, NJ, USA
- A Junior Fragrance Evaluator (1 to 2 years prior experience preferred)
- A Fragrance Application laboratory Manager (prior experience required. Will do stability and compatibility testing of fragrances in bases and solve issues along with being up-to-date on new technologies for all fragranced products categories.)
- A Quality Control Assistant (assist current team for all testing of incoming raw materials and outgoing fragrances.)
- A perfumer assistant/ fragrance laboratory technician (to compound small scale research and sampling size fragrances).
Detailed job descriptions will be posted shortly on our Website.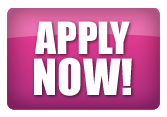 Job Categories:
Production / Plant Management
,
Research & Development