Incumbent will provide hands on lab support and world class technical service by assisting customers with all Home and Personal Care, including Industrial and Institutional, application activities such as Floor Care, Cosmetics, Detergent, Car Care and Laundry. The primary focus will be using emulsion polymers and formulating polymer products for applications from a broad base of polymer chemistries. Will also provide feedback to synthesis chemists to develop new latex polymer from small scale development through scale-up and commercialization. Incumbent will focus on growth by developing new business at current customers and adding new customers through utilize applications knowledge and use complex experimental designs to assist customers in performance or manufacturing issues at their facilities on a domestic and international basis and build successful relationships with internal and external customers.
OMNOVA offers a competitive salary, comprehensive benefits and advancement opportunities. For confidential consideration send your resume and salary requirements to:
KEY RESPONSIBILITIES:
· Working safely and responsibly in a lab environment developing formulations that meet the customers' desired performance.
· Accurately evaluate and test applications within the laboratory as well as field trials and benchmarking of competitor products. Formulating, testing, analyzing and professionally communicating test data using excellent report writing skills and paying special attention to details.
· Continuously review/update laboratory procedures to ensure that they provide the required level of internal and external customer satisfaction.
· Provide high quality, timely technical service to existing and new customers for all OMNOVA products in the markets of Home and Personal Care and other Specialties areas as needed.
· Work closely with global colleagues, to assess new products and their compatibility for various markets.
· Work in close partnership with the global Marketing, Sales, Technical and Manufacturing teams at all project stages.
· Develop value-added relationships with technical/production personnel at customer accounts.
· Utilize/develop knowledge of customer applications and manufacturing processes to troubleshoot customer manufacturing issues and provide solutions incorporating OMNOVA products to create competitive advantage.
· Coordinate trial planning, management and follow-up with account management team.
· Assist with developing action plans whether trials are a success or failure - to ensure success.
· Develop/invent the new product with manufacturability in mind.
· Determine when internal application results warrant field trial activity and the best location for initial field trials.
· Assist with delivering to customer acceptance and qualification level technical solutions/products to meet sales and gross profit targets.
· Develop clear definition of new project deliverables in coordination with Sales for timely delivery of technical solution or qualified product to the customer to drive growth.
· Understand the value of the product to determine cost performance and internal costs to deliver.
· Interpret and report application results for R&D in a way that guides future synthesis work.
· Remain fully aware of the legislation relevant to the Company's products and to advise accordingly; ensuring that the company's products are kept fully compliant with global legislation.
· To gain a complete understanding of the Company's commercial objectives and, as appropriate, to communicate them in the course of technical discussions with colleagues and the manufacturing units.
MINIMUM QUALIFICATIONS:
Bachelor's degree in Chemistry, Chemical Engineering, Biology or Polymer Science.
5+ years of hands-on experience in the Home and Personal Care industries. Product application experience with commercially successful materials. Experience in formulating and testing cosmetic/detergents formulation. Additional experience in coatings formulations, floor polishes, sealers, paint, ink or adhesive a plus.
Demonstrated strong problem solving and project leadership skills.
Proven flexibility in job assignments. Ability to manage several projects simultaneously.
The desire to manage projects as well as work at the bench to solve problems.
Excellent written, oral and presentation communication skills.
Demonstrated ability to troubleshoot and work successfully with internal and external customers
Knowledge of structure property relationships between polymers and the application
Knowledgeable about US & European regulations for raw materials used in cosmetic & detergent products
Working knowledge of statistical analysis techniques and DOE
Skilled in formulating for appropriate end uses
Ability to effectively work in a team environment and independently
Willingness to travel up to 40% including traveling internationally
Willingness to work off shifts and extended shifts whenever necessary
Ability to lift up to 25lbs
DESIRABLE QUALIFICATIONS
:
· MS, PhD
· Six Sigma Training
· Manufacturing/Plant experience in either end use or scale-up polymers
OMNOVA offers a competitive salary, comprehensive benefits and advancement opportunities. For confidential consideration send your resume and salary requirements to:
OMNOVA Solutions Inc.
Attn: HR DEPT.
Reference: GIL-13-01
E-mail:
hrmog@omnova.com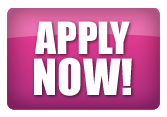 EOE, M/F/V/D