Location: South/Central NJ OR Miami, FL
Company: Independent Chemical
This is your opportunity to leverage your sales drive and chemical knowledge to build a book of business in a prime territory. You'll
take ownership of our key, South East territory and sell a wide-range of chemicals across multiple verticals
. There are no limits as to where you can prospect or which of our products you can sell. We service a full-range of industries by providing personal care raw materials, pharmaceutical and nutritional additives, food grade and fine chemicals and industrial chemicals. You can carve out a niche or be a generalist and sell across the board. If you're ready to take control of your destiny, and build a lucrative career through your own initiative and talents, this could be your ideal opportunity.
To be a strong fit for the Sales Representative, Cosmetic Ingredients role you will need:
• A bachelor's degree in Biology, Microbiology, Chemicals, Chemical Engineering or similar sciences.
• 3+ years of sales experience in labs - cream, lotions, makeup, or color.
• Advanced learning acumen and the ability to sell a wide-range of products requiring a deep understanding of chemical makeup and process.
Independent Chemical Corporation is a distributor of chemical ingredients to manufacturers of foods, pharmaceuticals, coatings, cosmetics, detergents and other products. We're a third generation, family owned business with a history of success and deep roots in the New York and New Jersey metropolitan areas. With our wide-range of products and commitment to service, we're able to create unique solutions for our customers from custom packaging, to particle sizing, custom synthesis, or just in time stocking, and deliver to domestic and/or international locations.
IMPORTANT: HOW TO APPLY
We want you to be as selective as we are! For a detailed "Insider's View" of this position and to submit your resume, please visit the following URL: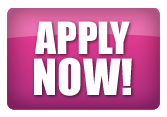 PLEASE RESPECT OUR RECRUITMENT PROCESS. DO NOT USE ANY OTHER METHOD TO APPLY OR CLICK ANY OTHER BUTTONS.
Thank you for your attention to this detail.