Regulatory Affairs/Product Development Manager
Pennsylvania-based growing manufacturer of hair care and other personal care products has a unique position in the regulatory affairs and product development areas. We develop, manufacture and sell products in approximately 75,000 locations in North America and internationally.
Published December 2, 2013

Responsibilities:
This position is responsible for maintaining a regulatory compliance program inclusive of the preparation and submission of regulatory agency applications, reports, and correspondence for domestic and international compliance. Additionally, this position will supervise our product development, scale-up, and QA programs
Major duties:
Regulatory Affairs
• Oversees all technical dossier development for global registration for all products.

• Provide technical information to customers and/or their sub-contractor regulatory compliance companies.

• Review product artworks; ensure that all product claims, warnings and usage meet and comply with all domestic and international regulations, packaging, labeling, and label laws.

• Review ingredient compliance and restrictions according to EU cosmetic regulation, Canada CEPA and health Canada directive, FDA regulation as well as other international regulations depending on country of distribution.

• Control the development and flow of Safety Data Sheets (SDS).

Product Development
• In cooperation with formulation chemists, develop and document new product formulas, processes, and performance as well as working with current product formulas and processes.

• Participate in the sourcing of ingredients and suppliers for new and existing products.

• Assist in sourcing equipment and developing manufacturing processes for products.
Required Qualifications:
• Bachelor of Science degree required. Chemistry or equivalent experience with cosmetics.
• 5-7 years of regulatory experience,
• Understanding of FDA, cGMP, CTFA guidelines and international compliance requirements.
PLEASE NOTE THIS IS NOT A MURRAY SECURUS JOB OPPORTUNITY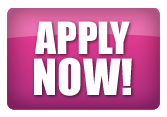 blog comments powered by Disqus