Formulation Chemist - Household, Industrial and Institutional position
Nexeo Solutions - serving the household, industrial and institutional markets with the best ingredients for your cleaners, detergents and disinfectants, we offer a wide range of core commodity and specialty products, along with unmatched technical sales support, to meet your formulation and regulatory needs. From glycol ethers, chelants and hydrocarbon solvents to ethanols, surfactants and alcohols, you can rely on a solid line of products from world-class suppliers.
Job Description
Nexeo Solutions is currently seeking a Formulation Chemist – HI&I with experience in laboratory project management, implementation of laboratory procedures, and formulation development and testing methodologies. The Formulation Chemist will be a key contributor to the advancement of Nexeo's value added services to our customers and suppliers.

The ideally qualified candidate will:

• Manage customer projects, product development and application testing for a wide range of performance materials including detergents, floor care, and hard surface
• Formulate from concept to finish
• Understand each ingredient function and its use
• Perform key application tests to substantiate product claims
• Define key performance indicators for new products and identify benchmarks against which to evaluate performance. Identify and develop, where necessary, methods to evaluate technical performance. Use statistical tools when necessary to monitor key product parameters.
• Draft initial formulation for each new product. Keep the product cost and manufacturing feasibility in mind throughout the development process.
• Conduct technical testing to evaluate product performance, including:
— ASTM methods
— Stability
— Benchmarking
• Advise both company and customers of any potential safety and regulatory issues associated with the formulation or production of a new product idea. Research current government and industry regulations and keep them in mind throughout the development process.
• Conduct patent searches when necessary to both aid in development and avoid property infringement.
• Communicate with Product Managers and Market Managers to stay updated on new raw materials and innovative products.
• Prepare laboratory batches for customers and/or Sales & Marketing as necessary.
• Maintain weekly contact with Sales & Marketing to keep them updated on project progress.


Desired Skills and Expertise
• B.S. in chemistry or related science
• Strong knowledge base and understanding in cGMP and GLP
• 3+ yrs experience as a R&D formulator in laundry, kitchen warewash, sanitation, and vehicle care
• Work experience consisting of new formulations, reverse engineering and minor reformulation.
• Computer literacy: MS-Office (Excel, Access, Word, Outlook, Power Point).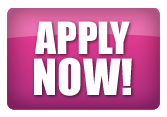 blog comments powered by Disqus