Product Safety Specialist - Adverse Events (R&D)
Kao is a leading manufacturer of premium beauty care brands that are recognized around the world for their innovation and quality. Our Beauty Care business is organized into three unique sectors - Mass, Salon and Molton Brown.
Company Description
Our Mass Business Sector represents skin and hair care brands are recognized world-wide for their innovation and quality, including the iconic Jergens® and Curél® body lotions; Ban® antiperspirants; Bioré® facial care; Guhl® hair care products; and John Frieda® hair care lines.

Our Salon Business Sector is committed to creating beautiful show-stopping hair that represents the bold individuality and unique styles of our stylists and their clients through our Goldwell® and KMS California® brands.

Molton Brown offers luxury beauty products made with exotic ingredients that are expertly blended for men and women and made in London, England.

The culture at Kao allows team members to have impactful employment experiences that truly make a difference for our family of brands. Our people possess an entrepreneurial spirit, with a passion for beauty, style and excellence that reflects our commitment to enriching lives.


Job Description
The Product Safety Specialist – In Market Surveillance will join as a key team member to support Pre and Post-market Research Leader, Brand Toxicologists and the Sr. Director of Product Safety.

He or she will function to support timely, assessment, appropriate entry data, and documentation of products developed by Kao Americas Research Laboratory (AMRL).

The Product Safety Specialist will support in vitro and in vivo clinical testing and should be familiar with basic premises of good laboratory clinical procedures and test methodologies as used for personal care product testing.

The role may also review toxicological, chemical, and clinical data for new and existing products in order to determine that products meet Kao and AMRL standards as well as current safety and regulatory requirements.

The Product Safety Specialist should be highly proficient with database management, Microsoft Office Suite, such as Microsoft Access, Excel, and PowerPoint. He or she should also have background in performing advanced analysis of data. Knowledge of medical terminology and FDA regulations for post market surveillance are highly desired.

Candidate will provide:
•Quarterly and Annual summaries of Adverse Events (AEs) to R&D and Global Quality Management (GQM).
•Identify potential trends and hot spots of increased adverse events to specific products. Work with Brand Product Development to develop remediation plans as appropriate.
•Develop monthly reports for OTC products.
•Review daily entry of AEs, update AE data base and develop AEs reports based on individual product needs. Work in interfaces of different systems to update new product launches or formula changes for AE tracking.
•Work in collaboration with functions within QM to assure changes in AE processes are implemented in compliance with internal operation procedures as well as regulations in lead markets.
•Address Consumer Safety related issues and enquires about our products and processes, as needed.
•Review AE experience data from pre-launch HUT (Home Use Testing) and MRD and compare with appropriate benchmarks to establish if there are reasons for concern; recommend guidelines for interpretation of results.
•Create safety specification in PLM system for pre-market studies.
•Update database of historical AEs and provide summary of trends
•Adverse events summaries reports of pre-launch studies and assess trends from new products marketed to aid in predictive understanding of adverse events and safety signals.
•Support Kao Europe and international groups as they use the Cosmetic Safety Product Report (CSPR)/Product information packet (PIP) to lunch AMRL products into new markets.
•Create and maintain required documentation, including presentation, reports, and documentation for both internal and external clients.


Desired Skills and Expertise
•Masters is highly preferred.
•Bachelor in toxicology, chemistry, biochemistry, pharmacology, physiology, statistics, health sciences or related biological science.
•2-3 years' experience in Biology, toxicology, Chemical, clinical fields (personal care products, clinical research, pharmaceutical, health science, medical device, food technology).
•3-5 years' experience in medical terminology, advance data management, capability to manage interface systems, and pharmaco-vigiliance.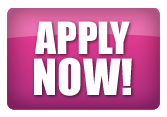 blog comments powered by Disqus